I'm an assistant professor at Purdue University, in the broad area of programming languages and compilers.
I'm interested in all aspects of programming. My primary goal is to make high-level languages and programming techniques usable for performance critical systems.
To that end, my research focuses on generative programming, which can turn highly generic programs into specialized and efficient implementations.
I like bringing theoretical insights into practical use, and applying PL technology to other CS fields such as databases, machine learning, and architecture.
News
Some recent...
papers: POPL'18, ECOOP'17, POPL'17 (2x), OOPSLA'16 (2x), ICFP'15 (2x), MICRO'14, OOPSLA'14 (2x), PLDI'14, VLDB'14, POPL'13
PCs: VLDB'18, PLDI'18, ECOOP'17, POPL'16, OOPSLA'15, PLDI'15, GPCE'16,'15,'14, ICFP'14
PC chairing: GPCE'18, DBPL'17, PEPM'16, FHPC'15, WGP'14
Awards: DOE Early Career Research Award 2017, Google Faculty Research Award 2017, NSF CAREER Award 2016
Research
My research is generously supported by the following sponsors: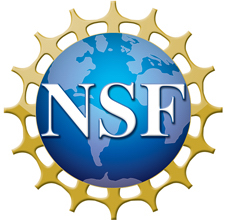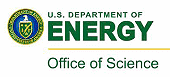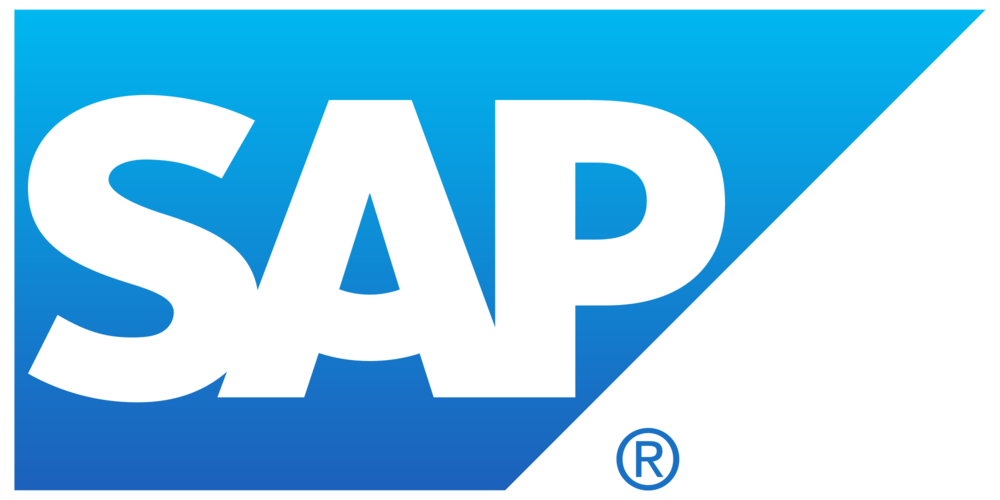 Three recent papers:
Go Meta! A Case for Generative Programming and DSLs in Performance Critical Systems [pdf]
Functional pearl: a SQL to C compiler in 500 lines of code [pdf]
From F to DOT: Type Soundness Proofs with Definitional Interpreters [pdf]
Most of my work revolves around Lightweight Modular Staging (LMS) and Delite, technologies for integrating runtime code generation into high-level programs and building embedded compilers for domain specific languages (DSLs). Delite is a joint project with Kunle Olukotun's group at the Stanford Pervasive Parallelism Lab. At Oracle Labs (2012-2014) I started Project Lancet, which aims to turn JIT compilers into precision tools in future JVM generations. I'm also applying LMS to speed up data processing and query engines. The most recent work in this direction is Flare, an accelerator back-end for Apache Spark that achieves order of magnitude speedups by compiling SQL and data frame queries to native code.
As a member of Martin Odersky's Scala team from 2008 to 2014, my contributions to Scala include delimited continuations, efficient immutable data structures (Set, Map, Vector) and speedups in the Scala compiler (type checking, implicit search, bytecode generation; up to 3x for certain projects). I also started the Scala-Virtualized research branch. More recently I helped formalize parts of Scala's type system in the DOT calculus, leading to the first mechanized soundness proof of DOT.
I received an MS in computer science from University of Lübeck (2008) and a PhD from EPFL (2012). Before my PhD I co-founded two startups and lead software projects outside of academia, ranging from CAD software for kitesurfing equipment to hospital systems for electronic anesthesia records, image processing for OCT workstations, and therapeutic games.
Projects
Publications
See also Google Scholar and DBLP.
Current Drafts
Collapsing Towers of Interpreters. Nada Amin, Tiark Rompf [pdf]
Flare: Native Compilation for Heterogeneous Workloads in Apache Spark. Gregory Essertel, Ruby Tahboub, James Decker, Kevin Brown, Kunle Olukotun, Tiark Rompf [arxiv]
Journals
Unifying Functional and Object-Oriented Programming with Scala. Martin Odersky, Tiark Rompf. Commun. ACM: April 2014
Delite: A Compiler Architecture for Performance-Oriented Embedded Domain-Specific Languages. Arvind K. Sujeeth, Kevin J. Brown, HyoukJoong Lee, Tiark Rompf, Hassan Chafi, Martin Odersky, Kunle Olukotun. ACM Trans. on Embedded Computing Systems (TECS), Volume 13, Issue 4s, April 2014.
Scala-Virtualized: Linguistic Reuse for Deep Embeddings. Tiark Rompf, Nada Amin, Adriaan Moors, Philipp Haller, Martin Odersky. Higher-Order and Symbolic Computation, September 2013
Lightweight Modular Staging: A Pragmatic Approach to Runtime Code Generation and Compiled DSLs. Tiark Rompf, Martin Odersky. Commun. ACM 55(6): 121-130 (2012)
Implementing Domain-Specific Languages for Heterogeneous Parallel Computing. HyoukJoong Lee, Kevin J. Brown, Arvind K. Sujeeth, Hassan Chafi, Tiark Rompf, Martin Odersky, Kunle Olukotun. IEEE Micro: Special Issue on CPU, GPU, and Hybrid Computing, September/October 2011
Markus Hinkelmann, Andreas Jakoby, Nina Moebius, Tiark Rompf, Peer Stechert. A Cryptographically t-Private Auction System. Concurrency and Computation: Practice and Experience 23(12): 1399-1413 (2011)
Conferences/Workshops (Full Papers)
SIMD Intrinsics on Managed Language Runtimes Alen Stojanov, Ivaylo Toskov, Tiark Rompf, Markus Püschel. CGO '18
Collapsing Towers of Interpreters. Nada Amin, Tiark Rompf. POPL '18
Staging for Generic Programming in Space and Time. Georg Ofenbeck, Tiark Rompf, Markus Püschel. GPCE '17
Rust-Like Borrowing with 2nd-Class Values (Short Paper). Leo Osvald, Tiark Rompf. SCALA '17
Towards Strong Normalization for Dependent Object Types (DOT). Fei Wang, Tiark Rompf. ECOOP '17
Composing middlebox and traffic engineering policies in SDNs Yiyang Chang, Gustavo Petri, Sanjay Rao, Tiark Rompf. SWFAN '17
Type Soundness Proofs with Definitional Interpreters. Nada Amin, Tiark Rompf. POPL '17
LMS-Verify: Abstraction Without Regret for Verified Systems Programming. Nada Amin, Tiark Rompf. POPL '17
Functional Parallels of Sequential Imperatives (Short Paper). Tiark Rompf, Kevin J. Brown. PEPM '17
Reflections on LMS: Exploring Front-End Alternatives. Tiark Rompf. Scala Symposium '16
RandIR: Differential Testing for Embedded Compilers. Georg Ofenbeck, Tiark Rompf, Markus Püschel. Scala Symposium '16
On Supporting Compilation in Main-Memory Spatial Query Engines. Ruby Tahboub, Gregory Essertel, Tiark Rompf. SIGSPATIAL '16
Type Soundness for Dependent Object Types (DOT). Tiark Rompf, Nada Amin. OOPSLA '16
Gentrification Gone too Far? Affordable 2nd-Class Values for Fun and (Co-)Effect. Leo Osvald, Grégory Essertel, Xilun Wu, Lilliam I. González-Alayón, Tiark Rompf. OOPSLA '16
The Essence of Multi-Stage Evaluation in LMS. Tiark Rompf. WadlerFest '16
The Essence of Dependent Object Types. Nada Amin, Samuel Gruetter, Martin Odersky, Tiark Rompf, Sandro Stucki. WadlerFest '16
Have Abstraction and Eat Performance Too: Optimized Heterogeneous Computing with Parallel Patterns. Kevin Brown, Hyoukjoong Lee, Tiark Rompf, Arvind Sujeeth, Christopher De Sa, Christopher Aberger, Kunle Olukotun. CGO '16
Functional pearl: a SQL to C compiler in 500 lines of code Tiark Rompf, Nada Amin. ICFP '15
RRB vector: a practical general purpose immutable sequence Nicolas Stucki, Tiark Rompf, Vlad Ureche, Phil Bagwell. ICFP '15
Go Meta! A Case for Generative Programming and DSLs in Performance Critical Systems Tiark Rompf, Kevin J Brown, HyoukJoong Lee, Arvind K Sujeeth, Manohar Jonnalagedda, Nada Amin, Georg Ofenbeck, Alen Stojanov, Yannis Klonatos, Mohammad Dashti, Christoph Koch, Markus Püschel, Kunle Olukotun. SNAPL '15
Locality-Aware Mapping of Nested Parallel Patterns on GPUs HyoukJoong Lee, Kevin J. Brown, Arvind K. Sujeeth, Tiark Rompf, Kunle Olukotun. MICRO '14
Foundations of Path-Dependent Types Nada Amin, Tiark Rompf, Martin Odersky. OOPSLA '14
Staged Parser Combinators for Efficient Data Processing Manohar Jonnalagedda, Thierry Coppey, Sandro Stucki, Tiark Rompf, Martin Odersky. OOPSLA '14
Hardware System Synthesis from Domain-Specific Languages. Nithin George, Hyoukjoong Lee, David Novo, Tiark Rompf, Kevin Brown, Arvind Sujeeth, Martin Odersky, Kunle Olukotun and Paolo Ienne. FPL '14
Computing with an SMT Solver. Nada Amin, K. Rustan M. Leino, Tiark Rompf. TAP '14
Abstracting Vector Architectures in Library Generators: Case Study Convolution Filters. Alen Stojanov, Georg Ofenbeck, Tiark Rompf, Markus Püschel. ARRAY '14
Building Efficient Query Engines in a High-Level Language. Yannis Klonatos, Christoph Koch, Tiark Rompf, Hassan Chafi. VLDB '14 (Best Paper Award)
Surgical Precision JIT Compilers. Tiark Rompf, Arvind K Sujeeth, Kevin J Brown, HyoukJoong Lee, Hassan Chafi, Kunle Olukotun. PLDI '14
Making Domain-Specific Hardware Synthesis Tools Cost-Efficient. Nithin George, David Novo, Tiark Rompf, Martin Odersky, Paolo Ienne. ICFPT '13
Spiral in Scala: Towards the Systematic Construction of Generators for Performance Libraries. Georg Ofenbeck, Tiark Rompf, Alen Stojanov, Martin Odersky, Markus Püschel. GPCE '13
Forge: Generating a High Performance DSL Implementation from a Declarative Specification. Arvind K Sujeeth, Austin Gibbons, Kevin J Brown, HyoukJoong Lee, Tiark Rompf, Martin Odersky, Kunle Olukotun. GPCE '13
What are the Odds? Probabilistic Programming in Scala. Sandro Stucki, Nada Amin, Manohar Jonnalagedda, Tiark Rompf. Scala Workshop '13
Composition and Reuse with Compiled Domain-Specific Languages. Arvind K. Sujeeth, Tiark Rompf, Kevin J. Brown, HyoukJoong Lee, Hassan Chafi, Victoria Popic, Michael Wu, Aleksander Prokopec, Vojin Jovanovic, Martin Odersky, Kunle Olukotun. ECOOP '13
Optimizing Data Structures in High-Level Programs: New Directions for Extensible Compilers based on Staging. Tiark Rompf, Arvind K. Sujeeth, Nada Amin, Kevin J. Brown, Vojin Jovanovic, HyoukJoong Lee, Martin Odersky, Kunle Olukotun. POPL '13
Jet: An Embedded DSL for High Performance Big Data Processing. Stefan Ackermann, Vojin Jovanovic, Tiark Rompf, Martin Odersky. BigData Workshop '12
JavaScript as an Embedded DSL. Grzegorz Kossakowski, Nada Amin, Tiark Rompf, Martin Odersky. ECOOP '12
Scala-Virtualized. Adriaan Moors, Tiark Rompf, Philipp Haller, Martin Odersky. PEPM '12 (selected for HOSC special issue)
StagedSAC: A Case Study in Performance-Oriented DSL Development. Vlad Ureche, Tiark Rompf, Arvind Sujeeth, Hassan Chafi, Martin Odersky. PEPM '12
A Heterogeneous Parallel Framework for Domain-Specific Languages. Kevin J. Brown, Arvind K. Sujeeth, HyoukJoong Lee, Tiark Rompf, Hassan Chafi, Martin Odersky, Kunle Olukotun. PACT '11
Building-Blocks for Performance Oriented DSLs. Tiark Rompf, Arvind K. Sujeeth, HyoukJoong Lee, Kevin J. Brown, Hassan Chafi, Martin Odersky, Kunle Olukotun. DSL '11
A Generic Parallel Collection Framework. Aleksandar Prokopec, Phil Bagwell, Tiark Rompf, Martin Odersky. Euro-Par '11
OptiML: An Implicitly Parallel Domain-Specific Language for Machine Learning. Arvind K. Sujeeth, HyoukJoong Lee, Kevin J. Brown, Tiark Rompf, Hassan Chafi, Michael Wu, Anand R. Atreya, Martin Odersky, Kunle Olukotun. ICML '11
Language Virtualization for Heterogeneous Parallel Computing. Hassan Chafi, Zach DeVito, Adriaan Moors, Tiark Rompf, Arvind K. Sujeeth, Pat Hanrahan, Martin Odersky, Kunle Olukotun. Onward! '10
Lightweight Modular Staging: A Pragmatic Approach to Runtime Code Generation and Compiled DSLs. Tiark Rompf, Martin Odersky. GPCE '10 (selected as SIGPLAN CACM research highlight)
Implementing First-Class Polymorphic Delimited Continuations by a Type-Directed Selective CPS-Transform. Tiark Rompf, Ingo Maier, Martin Odersky. ICFP '09
A Cryptographically t-Private Auction System. Markus Hinkelmann, Andreas Jakoby, Nina Moebius, Tiark Rompf, Peer Stechert. NSS '09
Workshops (Extended Abstracts)
Abstraction Without Regret for Efficient Data Processing. Tiark Rompf, Nada Amin, Thierry Coppey, Mohammad Dashti, Manohar Jonnalagedda, Yannis Klonatos, Martin Odersky, Christoph Koch. DCP 2014
Language Support for the Construction of High Performance Code Generators. Georg Ofenbeck, Tiark Rompf, Alen Stojanov, Martin Odersky, Markus Püschel. ADAPT 2014
Mind the Gap: Artifacts vs Insights in PL Theory. Nada Amin, Tiark Rompf. OBT 2014
Delite: A Compiler Framework for High-Performance Embedded DSLs. Tiark Rompf, Arvind K. Sujeeth, Kevin J. Brown, HyoukJoong Lee, Hassan Chafi, Martin Odersky, Kunle Olukotun. DSLFIN 2013
Crossing the Software-Hardware Chasm with DSLs. Arvind K. Sujeeth, Tiark Rompf, HyoukJoong Lee, Kevin J. Brown, Hassan Chafi, Martin Odersky, Kunle Olukotun. OBT 2013
Technical Reports
From F to DOT: Type Soundness Proofs with Definitional Interpreters Tiark Rompf, Nada Amin. Technical Report, Purdue University, 2015 [arxiv] [pdf]
RRB-Trees: Efficient Immutable Vectors. Phil Bagwell, Tiark Rompf. Technical Report, EPFL, 2011 [pdf]
Deprecating the Observer Pattern. Ingo Maier, Tiark Rompf, Martin Odersky. Technical Report, EPFL, 2010 [pdf]
Theses
Lightweight Modular Staging and Embedded Compilers: Abstraction Without Regret for High-Level High-Performance Programming. Tiark Rompf. PhD Thesis, LAMP, EPFL, 2012 [pdf]
Design and Implementation of a Programming Language for Concurrent Interactive Systems. Tiark Rompf. Master Thesis, Institute of Software Technology and Programming Languages, University of Lübeck, 2007 [pdf]
Presentations
Invited Talks
Building efficient query engines in a high-level language. SAP HANA Tech Days, Munich, 2017
How types can turn a SQL interpreter into a SQL compiler: Building efficient query engines in a high-level language. NII Shonan Meeting 98 on Language integrated queries: towards standard logics for big data analytics, 2017
LMS: Generate all the things! GPCE'16 Keynote, Amsterdam, 2016
TBD Workshop on Architecture and Software for Emerging Applications (WASEA) Haifa, Israel, 2016
LMS-Verify: Abstraction with Regret for Verified Systems Programming. IFIP Working Group 2.11, 16th Meeting, IU Bloomington, 2016
DSLs in Scala. Summer School on Domain-Specific Languages, EPFL, Switzerland, 2015
A SQL to C compiler in 500 lines of Scala. IFIP Working Group 2.11, 14th Meeting, University of Stellenbosch, South Africa, 2015
Dagstuhl Seminar 15062 Domain-Specific Languages, 2015
Abstraction Without Regret for High-Level High-Performance Programming. Professor's Day, Huawei Research, Moscow, 2014
A SQL to C compiler in 500 lines of code. Dagstuhl Seminar 14511 Programming Languages for Big Data (PlanBig), 2014
Dagstuhl Seminar 14271 on Scripting Languages and Frameworks: Analysis and Verification, 2014
Staging with Scala, LMS and Delite (LMS 5 years later). NII Shonan Meeting on Staging and High-Performance Computing: Theory and Practice, 2014
Abstraction Without Regret for High-Level High-Performance Programming. Purdue University, 2014
Staging for Database Systems: From Query Interpreters to Query Compilers. IFIP Working Group 2.11, 13th Meeting, CMU, 2014
Lightweight Modular Staging in Scala. The Future of Programming Symposium, TU Delft, 2014
Scala, LMS and Delite: Big Data on Heterogenenous Architectures. NSF DALI Workshop on Dynamic Languages for Scalable Data Analytics, Indianapolis, 2013
Surgical Precision JIT Compilers. Splash-I, Indianapolis, 2013
DSLs for Parallelism: Problems, Solutions and Open Issues. LaME Workshop on Languages for the Multicore Era, Montpellier, 2013
Project Lancet: Surgical Precision JIT Compilers. IFIP Working Group 2.11, 12th Meeting, University of Minnesota, 2013
Big Data in Industry (Panel Discussion). XLDB Europe Workshop, CERN, 2013
Abstraction With and Without Regret: Can we Bridge the Productivity vs Performance Gap in Software Development? ETH Zürich, 2013
High-Performance Embedded DSLs in Scala. RAWFP Workshop on Productivity and Performance through Resource Aware Functional Programming, Chalmers University, 2012
High-Performance Embedded DSLs with Delite. NII Shonan Meeting on Bridging the Theory of Staged Programming Languages and the Practice of High-Performance Computing, 2012
Conference Tutorials
Scala, LMS and Delite for High-Performance DSLs and Program Generators. Tiark Rompf, Kunle Olukotun, Markus Püschel (organizers). PLDI 2017
Scala, LMS and Delite for High-Performance DSLs and Program Generators. Tiark Rompf, Kunle Olukotun, Markus Püschel (organizers). CGO 2015
Batteries Included: Generative Programming with Scala and LMS Tiark Rompf, Nada Amin, Manohar Jonnalagedda. SPLASH 2014 Fall School
Batteries Included: Generative Programming with Scala and LMS Tiark Rompf, Nada Amin. CUFP 2014
Scala, LMS and Delite for High-Performance DSLs and Program Generators. Tiark Rompf, Kunle Olukotun, Markus Püschel (organizers). PLDI 2013
Scala, LMS and Delite for High-Performance DSLs and Program Generators. Tiark Rompf, Arvind K. Sujeeth. ECOOP 2013 Summer School
Selected Other Talks
How types can turn a SQL interpreter into a SQL compiler. Curry On!, Barcelona, 2017 [video]
Flare: Scale up Spark SQL with native compilation and set your data on fire! Spark Summit, San Francisco, 2017 [video]
Flare: Scale up Spark SQL with native compilation and set your data on fire! Scala Days, Chicago, 2017 [video]
Flare: Scale up Spark SQL with native compilation and set your data on fire! Spark Summit EU, Brussels, 2016 [video]
The Essence of Multi-stage Evaluation in LMS Wadlerfest, Edinburgh, 2016 [video]
How types can turn a SQL interpreter into a SQL compiler: Building efficient query engines in a high-level language. Strange Loop 2014 [video]
Implicits in Scala. ML Family Workshop 2014, with Nada Amin [video]
Building a DBMS in Scala or how types can turn a SQL interpreter into a SQL compiler. ScalaDays 2014 [video]
Delite: A Compiler Framework for High-Performance Embedded DSLs. DSLFIN 2013 [video]
Project Lancet: Surgical Precision JIT Compilers. ScalaDays 2013 [video]
Delite: Domain Specific Languages for Big Data and Heterogeneous Parallelism. XLDB Europe Workshop, CERN, 2013
High-Level High-Performance Programming With Scala-Virtualized, LMS and Delite. ScalaDays 2012 [video]
Fast Concatenation for Immutable Vectors. ScalaDays 2012 [video]
Node.js? Done.scala! Implementing Scalable Async IO using Delimited Continuations. ScalaDays 2011 [video]
Implementing First-Class Polymorphic Delimited Continuations by a Type-Directed Selective CPS-Transform. ICFP 2009 [video]
Activities
Conference organization:
GPCE 2018 (PC chair): International Conference on Generative Programming: Concepts & Experiences
NII Shonan Meeting #113 (co-organizer): Meta-Programming for Statistical Machine Learning
DBPL 2017 (PC co-chair): Symposium on Database Programming Languages.
PLDI 2016 (Sponsorship Chair): Conference on Programming Language Design and Implementation
PEPM 2016 (PC co-chair): Workshop on Partial Evaluation and Program Manipulation
MWPLS 2015 (Lead Organizer): Midwest PL Summit, held at Purdue
FHPC 2015 (PC co-chair): Workshop on Functional High-Performance Computing
WGP 2014 (PC co-chair): Workshop on Generic Programming
DSLDI 2013 (co-organizer): Workshop on Domain Specific Languages Design and Implementation
JufoCongress 2003 and 2006 (co-organizer): Deutscher JungforscherCongress (German young researchers congress)
Program committee membership:
ManLang 2018: International Conference on Managed Languages & Runtimes.
VLDB 2018: International Conference on Very Large Data Bases
PLDI 2018: Conference on Programming Language Design and Implementation
PEPM 2018: Workshop on Partial Evaluation and Program Manipulation
GPCE 2017: International Conference on Generative Programming: Concepts & Experiences
ECOOP 2017: European Conference on Object-Oriented Programming.
META 2017: Workshop on Meta-Programming Techniques and Reflection.
ManLang 2017: International Conference on Managed Languages & Runtimes.
Active 2017: First International Workshop on Data Management on Virtualized Active Systems.
MoreVMs 2017: Workshop on Modern Language Runtimes, Ecosystems, and VMs.
ICFP 2016 (ERC member): International Conference on Functional Programming
GPCE 2016: International Conference on Generative Programming: Concepts & Experiences
DSLDI 2016: Workshop on Domain Specific Language Design and Implementation
ICOOLPS 2016: Workshop on Implementation, Compilation, Optimization of Object-Oriented Languages, Programs and Systems
POPL 2016: Symposium on Principles of Programming Languages
OOPSLA 2015: Conference on Object-Oriented Programming Languages and Systems
SCALA 2015: Symposium on the Scala Programming Language
GPCE 2015: International Conference on Generative Programming: Concepts & Experiences
HLPP 2015: International Symposium on High-level Parallel Programming and Applications
WOC 2015: Workshop on Continuations
PLDI 2015: Conference on Programming Language Design and Implementation
DSLDI 2014: Workshop on Domain Specific Language Design and Implementation
ICFP 2014: International Conference on Functional Programming
GPCE 2014: International Conference on Generative Programming: Concepts & Experiences
PPDP 2014: International Symposium on Principles and Practice of Declarative Programming
FHPC 2014: Workshop on Functional High-Performance Computing
HLPP 2014: International Symposium on High-level Parallel Programming and Applications
HART 2014: Workshop on Haskell and Rewriting Techniques
PEPM 2014: Workshop on Partial Evaluation and Program Manipulation
WGP 2013: Workshop on Generic Programming
CW 2011: Continuation Workshop